Right now, supplier development and diversity are more important than ever for businesses, and for the customers and communities in their supply chains.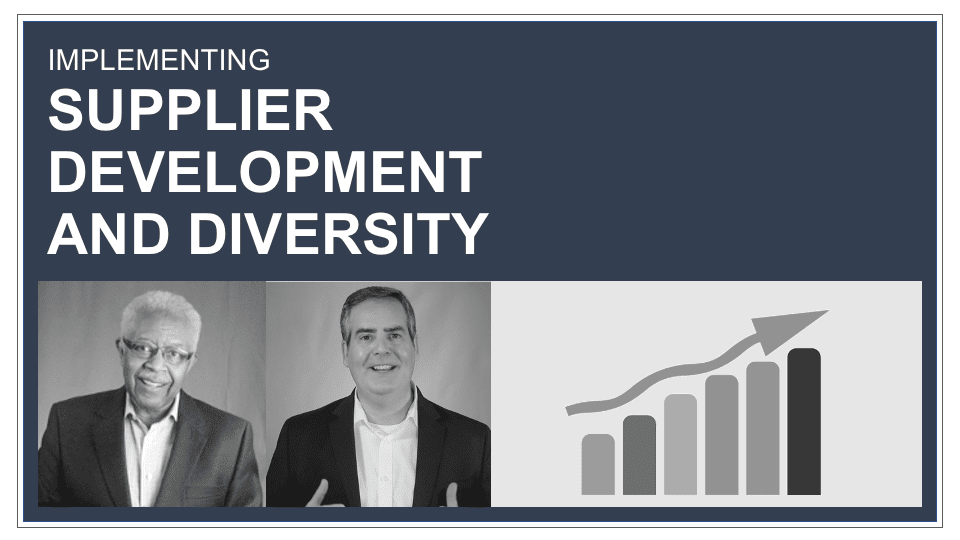 LinkedIn has thousands of jobs openings for supply chain professionals who understand supplier development and diversity. Each year, companies like Apple, Google, Microsoft, and Intel invest billions of dollars into supplier development and diversity programs.
Government agencies often set aside lucrative contracts for minority-owned firms. This creates amazing opportunities for small businesses to get ahead, and it also creates exciting career opportunities for the supply chain professionals who understand how to manage these programs effectively.
Ready to learn more? Join Daniel Stanton – Mr. Supply Chain – and David Burton, CEO and Founder of the Diverse Manufacturing Supply Chain Alliance, to get an inside look at how leading companies design and implement their supplier development and diversity programs.
This course is designed for business executives, supply chain management professionals, and project management professionals who want to increase both the quality and diversity of the companies in their supply base.
It will also be useful for professionals interested in process improvement methods such as Lean, Six Sigma, and Theory of Constraints.
Do you need professional development to maintain your CSCP, CPIM, or CLTD certification from APICS and ASCM? How about the SCPro from CSCMP or the CPSM and CPSD from ISM? Or even the PMP from PMI?
Please check with your supply chain certification provider to confirm, but they should approve continuing education credits for completing this course.
This site contains affiliate links. We may be compensated if you make a purchase after clicking on our links.