Become a more confident supply chain manager. Learn critical skills to manage global supply chains effectively and efficiently. After completing this learning path, you'll advance your skills in project management, process improvement, quality management, supply chain analysis, leadership, and more.
Study supply chain process improvement and quality management.
Develop critical supply chain skills.
Learn supply chain analysis and analytics.
This site contains affiliate links. We may be compensated if you make a purchase after clicking on our links.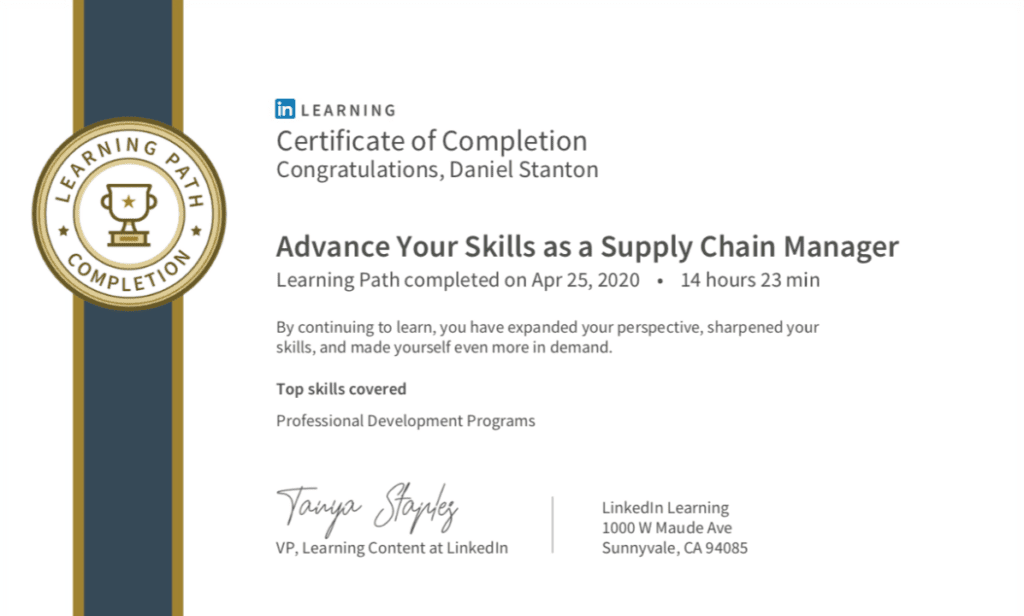 Welcome from Business Acumen for Project Managers by Daniel Stanton